10 Waterproof Smartphone Cases to Prevent Disaster
10 Waterproof Smartphone Cases to Prevent Disaster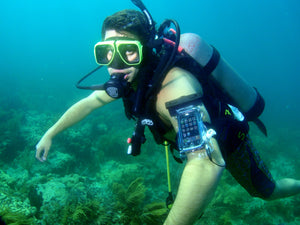 The weather is warming up, which means you're ready to take on the elements. In preparation for summer swimming, cycling and singing in the rain, make sure to keep your smartphone well-protected.


We've gathered 10 waterproof smartphone cases that'll help prevent many an accident. Looking for an everyday waterproof
iPhone
cover? Or maybe a kooky dry bag for a number of smartphone devices? We've got you covered literally.
This dry bag fits nearly any smartphone device and comes with an armband and lanyard for extreme sporting.


Mile High Themes Collaborator