DryCASE at Great American Outdoor Show Booth #2431
DryCASE at Great American Outdoor Show Booth #2431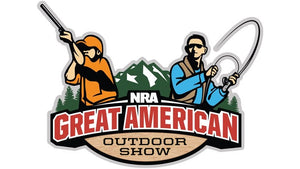 Come visit DryCASE at the world's largest outdoor show in Harrisburg, PA!
The Farm Show Complex is hosting the Great American Outdoor Show with over 1,000 exhibitors and over 200,000 attendees from hunting to fishing, boating, archery, and just about any outdoor sport you can think of! The show goes from February 4th-12th and features many fun events and shows for exhibitors and the public to attend.
Not to mention, there will be a country concert featuring Dustin Lynch, Granger Smith, Earl Dibbles Jr., and Tara Thompson. Others will be in attendance such as Jim Shockey, Chris Brackett, Al Morris and many more!
Mile High Themes Collaborator