MAY PHOTO CONTEST WINNER ANNOUNCED
MAY PHOTO CONTEST WINNER ANNOUNCED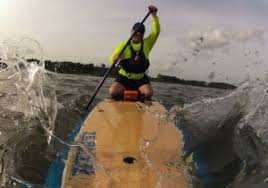 After another month of great photo entries, we have the winner of DryCASEs monthly photo contest! Each month the top five favorite photos are selected and posted to an album on DryCASEs Facebook page. At the end of the month, the photo with most likes is the winner and receives the Masonboro waterproof backpack and $100!
Congratulations to the winner of our May Photo Contest, Bill Farrar! He can be seen enjoying a great paddleboarding adventure in the picture above.


Thanks again to everyone who participated in this months contest. Be sure to submit your photos on DryCASEs Facebook page for the June contest too!