The DECA New 10L Dry Bag
The DECA New 10L Dry Bag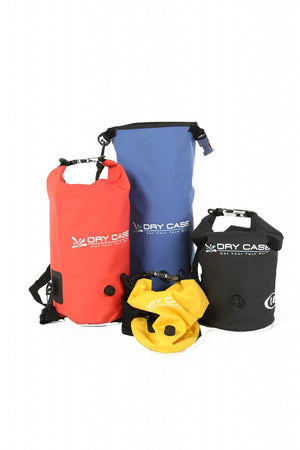 KEEP GEAR DRY WITH THE DECA 10L DRY BAG
DryCASE Launches DECA, New 10L Wet/Dry Bag with Bottle Opener!


WILMINGTON, NC DryCASE, the manufacturer of all things waterproof just introduced the
Deca
, new wet/dry bag! Whether you're kayaking, canoeing or floating down the river, you'll need a good dry bag to keep your gear dry.
The Deca 10L dry bag is 100-percent waterproof and features a built-in stainless steel bottle opener on the closure and two-way purge valve that can be used to inflate, compress or drain. The
Deca
can also be used as a portable cooler or comfortable head-rest at the beach. A simply roll down closure and removable shoulder strap make the Deca perfect for any activity.
Materials: High-Quality Marine Grade Vinyl
Volume: 10 Liters / 610.24 cubic inches
Weight: 0.6 lbs
Dimensions: 17 x 8 x 8


The Deca Wet/Dry Bag retails for $39.99 and comes in black, red, yellow or blue.
Get it today! Visit drycase.com or call 1-800-6000-DRY.
Mile High Themes Collaborator