Waterproof Products for Endurance Sports
Waterproof Products for Endurance Sports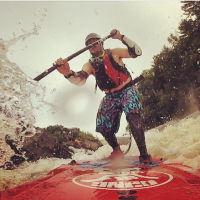 DryCASE products are the perfect option for those living the endurance sports lifestyle. Whether it's running a marathon, biking, or partaking in a triathlon – this line of products definitely comes in handy.
The original DryCASE is a waterproof phone case that ensures 100% waterproof protection for your phone/camera.



With its efficient vacuum-seal technique, it allows absolutely no water to enter, making it the perfect phone case for swimming or running/biking in the rain. Perfect for water endurance sports. It also comes with a useful armband and headphone jack, allowing you to keep listening to music during high-endurance sports, even when the rain starts pouring. This is also a convenient phone case for triathlons. Who wants to stop the tunes when they have to start swimming during the biggest triathlon of their life? With the DryCASE, they won't have to.


Another option for those who love high-endurance sports is our selection of 100% waterproof earbuds, a/k/a "DryBuds." These come in 4 different styles, allowing one to choose exactly the right fit for his or her exercise routine.
The DryBuds "Chill" is always a popular choice, consisting of the simple earbuds with a cord that is easily able to connect to any headphone jack. (A perfect fit for the DryCASE also)


The DryBuds "Chill" shown above come with 3 earbud shape options, giving more choices to achieve the most comfortable fit for you. These DryBuds can be used at depths up to 3 meters or10 feet.
We are also thrilled to introduce our newest addition to the DryBuds category – the DryBuds "Free Flow."


Not only are these 100% waterproof headphones, but they are wireless! No more worries about cords getting in the way during endurance sports such as biking or swimming laps. Coming with a wrap-around behind the head design, these awesome headphones have Bluetooth capability for up to 33ft and a built-in waterproof microphone – allowing you to make/take calls during the most enduring activities. The best part – they float!


DryCASE offers the best product line for the ultimate endurance sports experience. Whether it is biking, running, swimming, or triathlon races, we have the products you need. To view the rest of our selection, including 100% waterproof backpacks & dry bags,
click here
.
Mile High Themes Collaborator