How The Brunswick Waterproof Camo Backpack Got Its Name
How The Brunswick Waterproof Camo Backpack Got Its Name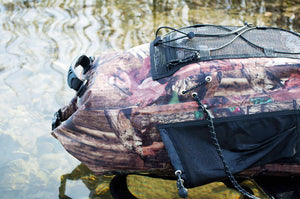 The new DryCASE waterproof backpack in Mossy Oak Camouflage was named the Brunswick after the nearby game lands of Brunswick County, North Carolina.


Located in the southeastern portion of NC, Brunswick County is home to the Green Swamp where conditions are prime for rare plant and animal species to the habitat. Carnivorous plants such as the pitcher and wondrous Venus flytrap are native to the swamp. In fact, the Green Swamp is the only place in the world where the Venus Fly Trap is known to grow natively.


Hunting the swamp is just as special. The wild game ranges from deer, rabbit, red fox, waterfowl, even bear.


Explore North Carolina game land with the Brunswick waterproof camo backpack.
Mile High Themes Collaborator